Armstrong Funeral Home Ltd
Armstrong Funeral Home | Oshawa, ON
Funeral home at 124 King Street East, Oshawa, ON L1H 1B6
---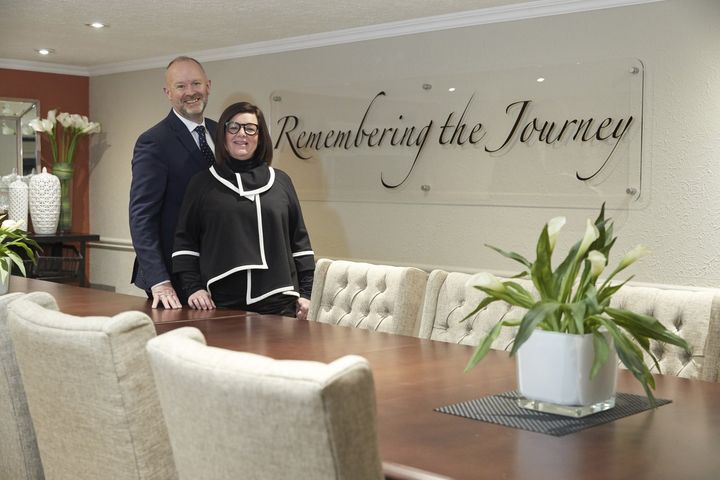 Armstrong Funeral Home Ltd contacts
Armstrong Funeral Home Ltd rating
★ ★ ★ ☆ ☆ (2 reviews)
How would you rate Armstrong Funeral Home Ltd?
☆
☆
☆
☆
☆
Vacancy Armstrong Funeral Home Ltd (jobs):
Coming soon
Armstrong Funeral Home Ltd photos
Last reviews about Armstrong Funeral Home Ltd in Oshawa , ON
Add your review. Your feedback helps to get feedback and an honest opinion about the Armstrong Funeral Home Ltd.
Thanks to the reviews, people get the knowledge of mistakes or warmth and delight of gratitude.
★ ☆ ☆ ☆ ☆

Armstrong Funeral Home in Oshawa made what was already a very sad and horrible time for my family even WORSE. First, the representative assigned to make the arrangements for our family was a young blonde girl that found our sorrow amusing and lacked the professionalism needed to deal with families dealing with loss. If that wasn't enough, some jerk assistant in his late 20's stood outside the service with the door open and played with his phone. Thank you for that, you idiot. We really enjoyed the steady beep beep beep while we were paying our respects. The same disrespectful employee scoffed at one of the attendees and made several jokes to another employee. I guess this kind of thing is amusing to him. After the service was concluded all the staffs demeanor changed in an instant and we were ushered out very quickly. One of the senior Armstrong directors picked up my fathers cremated remains in a very disrespectful way and asked: ''Are these going with you now?'' These people deal in death for a living but there is no excuse for becoming callous when dealing with bereaved families. I guess they have become a big name in the business, but it certainly was not because of their lack of manners and kindness or the terrible attitudes they showed us. I hope when dark times fall on their loved ones, someone treats them in the same vile manner. Shame on you people, you should know better. Choose another establishment to handle things for your lost loved ones. Amanda Chatterton was our first contact at Armstrong Funeral Home. She openly laughed at me while gathering information about my lost relative. Apparently a grief stricken son that held his father while he took his last breaths is so funny, that she could not contain her laughter. We had her replaced hoping that would allow us to say our goodbyes without that kind of insulting presence. Unfortunately another staff member felt the need to be disrespectful in her place. The most disturbing detail is Amanda is a LICENCED FUNERAL DIRECTOR. I would not purchase a cup of coffee from someone like her, so trusting her in a time of loss and great sorrow is not in anyone's best interests. How someone like her slipped through a screening process (if there was one) is something I can not understand. I was noticeably broken as a person after my family's loss, crying, shaking and inconsolable because I lost my hero. I could not find comedy anywhere in the situation, but she did.

Added August 17, 2018 by ZombieOrchestra

★ ★ ★ ★ ★

Recently used their services & the staff made all the difference!! Excellent service!
I would like to thank Alison the receptionist especially for providing me with a Rosary for my mother in law to be laid to rest with. Her continuous support and direction was amazing. That girl makes things happen & we appreciated her greatly.
Secondly the lady that helped out as a hostess at our reception was so efficient and amazing!! Beautiful older Betty but she was everywhere when needed making sure my guests had an abundance of selection available.
Can't thank you all enough.
I also want to thank the immediate funeral planning staff for their patience and support in helping us comfortably plan the day. *They also helped with all government forms shortly after the funeral*
Truly amazing service !!

Added June 21, 2018 by shirley stewart
How would you rate Armstrong Funeral Home Ltd?
☆
☆
☆
☆
☆
Armstrong Funeral Home Ltd website info
Website address: armstrongfuneralhome.net
Website title: Armstrong Funeral Home | Oshawa, ON